ColorCO Photography is currently owned and operated by one single photographer, Cody. I'm a Colorado Native and an outdoor enthusiast at heart.
The Story
Where does the name ColorCO Photography come from?
I came up with the name due to my love and passion for the great state of Colorado. Colorado's long-standing tagline has been "Colorful Colorado" which led me to name my business after that, hence the shortened 'ColorCO' name.
As far as my background.....
I've worked in the corporate setting for the majority of my adult life and always strived to have more creative freedom in the workplace. Most of my corporate work experience has been in a consulting and customer experience role and also became my strength. Although I was always destined to work for myself in a more artistic capacity, the 10+ years of working in a corporate setting has helped me develop and fine tune my attention to the inner workings of the business world..... my client's world.
Most importantly, I have the best travel and adventure partner anyone could ever ask for. Her name is CoCo and she enjoys the outdoors as much as I do (maybe more). She's 80% Rottweiler and 20% Labrador and 110% Adorable! She goes everywhere with me, with the exceptions of restaurants, airplanes and photoshoots. She was a rescue animal who was returned due to aggression issues. 6-months after I adopted her, her attitude and demeanor changed for the better and is now one of the most well-behaved pups anyone can ask for. She's living proof that anyone can change!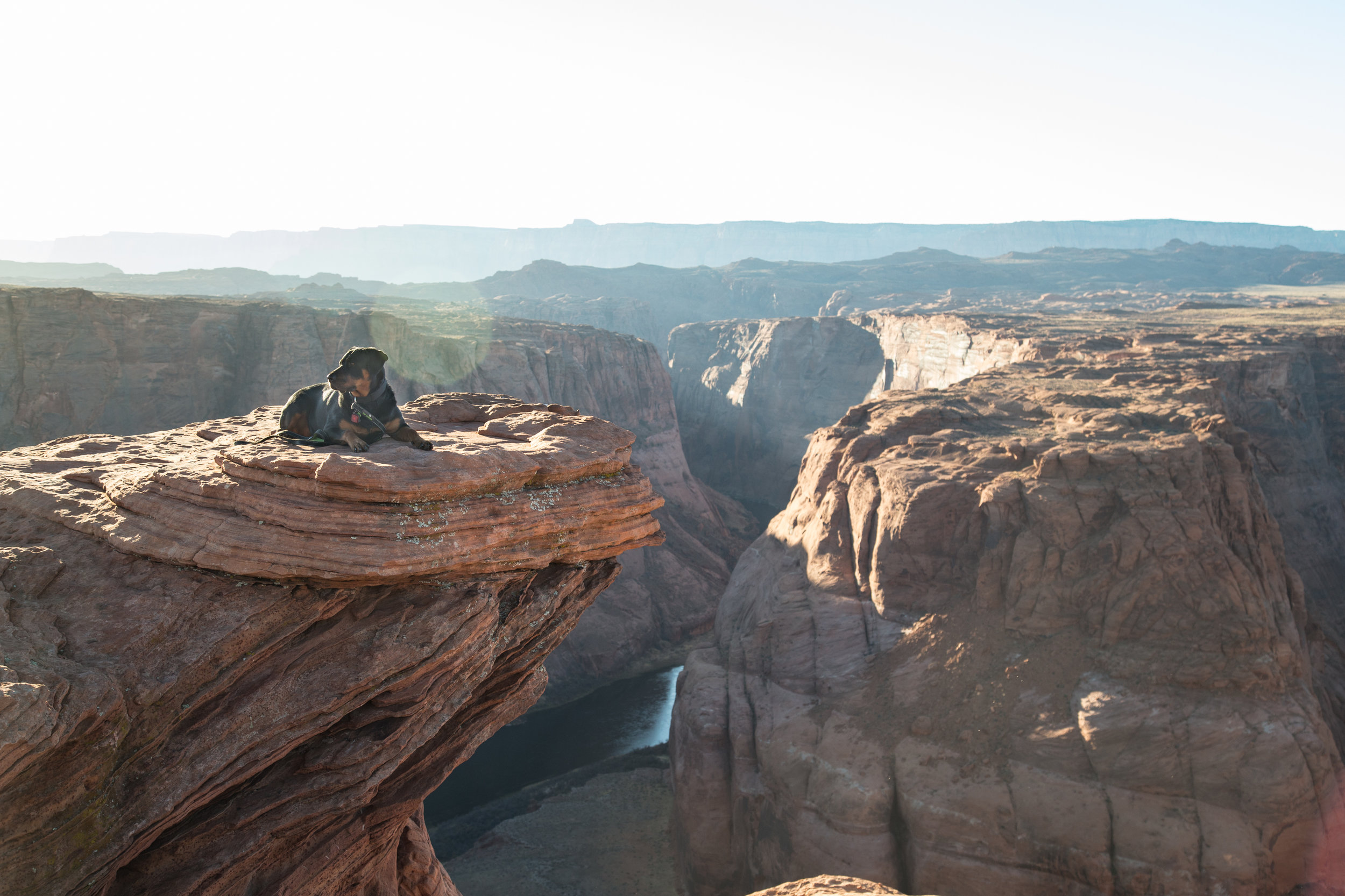 My travel and adventure partner, CoCo. Rescued from PawsCo animal rescue in 2016